Trophy Wines and Spirits
Pick these up while you can!
Wine Spectator's Top 100 of 2017
Wine Spectator's just released it's Top 100 of 2017 list, and, once again, we've managed to round up a number of them — including the #1 Wine of the Year – Duckhorn Three Palms Merlot 2014.  We're super excited to bring you these amazing wines you're not likely to find elsewhere in the city or in Canada.
#1 Wine of the Year:
Duckhorn Three Palms Merlot 2014 
Tasting Note:  A powerful red, with concentrated flavors of red plum, cherry and boysenberry that are layered with plenty of rich spice and mineral accents. Touches of slate and cardamom make for a complex finish. Drink now through 2023.—Kim Marcus
Special Designation: Highly Recommended
Region: Napa Valley, California
#18 – Bodega Colome Malbec 2015  – 92 PTS
Wine Spectator-Argentina, – "Refined and rich-tasting, with effusive minerality to the red berry and cherry flavors, lathered with plenty of creamy accents. Pepper and cigar box notes show on the long and complex finish." WS 2017 Top 100 # 18
#19 – Marques de Caceres Reserva 2012
93 PTS – We have it in Magnums!
Black cherry, currant and floral notes are expressive and alluring, balanced by loamy earth, tobacco and mineral elements that add a savory quality. Firm, well-integrated tannins give support to the polished texture, while orange peel acidity fuels the fresh finish. Drink now through 2027
#23 – Mazzei Tenuta Belguardo 2013 – 95 PTS
Bruce Sanderson, Wine Spectator: "A red of great purity and polish, offering black cherry, blackberry, spice and herb flavors, this evokes tobacco, graphite and leather nuances as it builds nicely on the palate. Finishes with grip, harmony and complexity, as well as terrific length. Cabernet Sauvignon and Cabernet Franc. Drink now through 2028. "
#34 – Decero Remolinos Malbec 2015 –  91 PTS
An elegant style, with a core of vibrant cherry, plum and currant flavors that are supported by fresh acidity. This is supple midpalate, with a finish that lingers with dried ginger and white pepper details. Drink now through 2022.
Score: 91, Kim Marcus, November 15, 2017
#36 – Tait Ball Buster Shiraz 2014 –  91 PTS
Bold, with dense notes of dark chocolate—covered coffee bean, plum paste, wild blackberry, cigar box and date bread. Expressive and generous. The velvety tannins linger. Shiraz, Cabernet Sauvignon and Merlot. Drink now through 2027.
#41 – Garzon Tannat Uruguay Reserve 2015
90 PTS
This powerful Tannat is elegant with aromas of red fruits such as cherries and strawberries, black plums, tobacco and black chocolate on a spicy background. It is juicy and fresh in the palate, and has a full-body with a lingering nish balanced with a touch of oak.
#43 – J.A Ferret Pouilly Fuisse 2015 – 92 PTS
A sleek, stony version, this white exhibits lime blossom, apple, mineral and subtle spice flavors. Energetic, resonating on the long, citrus- and mineral-infused aftertaste.
San Filippo Brunello 2012
95 PTS Wine Spectator
An elegant, silky style, featuring wild sage, thyme, leather, cherry and iron aromas and flavors. Reveals a floral hint as this persists on the long finish. Best from 2019 through 2033.
San Filippo Le Lucere Brunello 2012
98 PTS James Suckling #2 Brunello of 2017
This is an incredible 2012 with fantastic depth, richness, focus and tension. Full body, polished velvety tannins and a long and flavorful finish. Goes on for minutes. Better in 2020 but a joy to taste now. One of the wines of the vintage.
K Vintners MCK Syrah – Wine Advocate 95 PTS
Named after a cat owned by Charles when he was living in Walla Walla, the 2014 M C K Syrah sports a deep purple color as well as ripe, decadent notes of black fruits, plums, graphite, crushed rock and licorice. Big, sexy, seamless and pure, with present, yet ripe tannin, drink it through 2024. It's worth noting that this comes completely from the River Rock vineyard in this vintage. As usual, it's a crazy value.
K Vintners The Deal 2014
Wine Advocate 95 – 97 PTS
Coming all from the Sundance Vineyard on the Wahluke Slope, the 2014 Syrah The Deal Sundance Vineyard sports an inky black/blue color to go with seriously mineral notes of black cherries, chocolate, espresso and crushed rocks. A huge, massive and luxuriously concentrated wine, it nevertheless glides over the palate with no weight, silky, polished tannin and blockbuster finish. Count me impressed and I just hope it shows this well from bottle.
Score: 95-97, Jeb Dunnuck, June 2016
Luc Belaire  – French Quality Sparkling Wine ….without the Champagne prices.
Rose, Gold and Luxe –  In Magnum Party Sizes!
It's back in stock, finally!
HIGHLAND PARK 40 YR OLD.
Highland Park 40 Bottling Note
A very special expression from Highland Park. Few distilleries have the requisite whisky stocks to add a 40 year old to the core of their range. Highland Park made sure this was sure to turn heads with stunning packaging. The bottles are adorned with a silver amulet, the glass bottle was specially created by Stolze Flaconnage and the box was finished to cabinet quality by Mount Gabriel.
Excited to carry the Haute Couture of Cognac:
Masion Cognac de Hardy
NOCES DE PERLE
HARDY PRESTIGE
Containing blends aged thirty, fifty, sixty years and more, the Prestige collection embodies the emotion of times past.
Noces de Perle is a blend of ten different Grande Champagnes with distinct raisin notes followed by dried meadow flowers in the finish. There is gourmet pleasure in the delicately peppery onset and its gentle development with hints of vanilla
LUMIÈRE
HARDY PERFECTION
When launching the first pitcher Perfection in 1981 with the collaboration of the crystal Daum, Jacques Hardy opens a new era: cognac and its decanter become objects containing very high fashion.
In exceptional complexity, Perfection Lumiere is a wonderful cognac at its peak with notes affirmed chocolate and coffee. The mouth is soft, round, velvety but not heady. Its very powerful aroma is characterized by typical final notes of cigar box and nutmeg.
LE PRINTEMPS
The silhouette is most feminine and the spectacularly sculpted, almond green-tinted stopper is evocative of the creations of René Lalique back in the early 20th century: the design imagined by Lalique for Hardy has all the beauty of the finest perfume bottles.
The Printemps carafe is placed in the middle of a precious round case of white and pastel-hued leather with an ingenious front-opening system. Here too, sophistication and originality are the order of the day.
It contains a blend of small batches of Grande Champagne, carefully set aside by Armand Hardy at the end of the Second World War.
*Both Spring ( Printemps) and Summer (E'te) are available. 
It's November, so that means the
Annual Release of Bourbons is here!
MICHTER'S 25 YR OLD
First release since 2008… and only 316 Bottles available.
For the first time in nine years, Michter's Distillery has announced the release of their 25 year old Michter's Limited Release Kentucky Straight Bourbon Whiskey. Barreled in 1992 and held in American White Oak barrels for a quarter century, this rare whiskey is ready for distribution to the public.

Tasting Note:
The Michter's Limited Release Kentucky Straight Bourbon Whiskey is a complex whiskey great mouthfeel. A symphony of flavors plays at different points on the palate with molasses, chocolate, holiday spice, smoke roasted nuts, dried fruit, melted butter and vanilla providing the highlights.
MICHTER'S BARREL STRENGTH RYE
Another great release with more availability.
The Whiskey
This expression is 55.1% abv or 110.2 Proof. While this is lower than many barrel proof releases, Michter's believes, and I'll quote their press release on this, "The barrel entry proof for the product was 103 proof, a strength that Michter's believes will yield a richer, smoother product than a higher entry proof would. After aging, the barrel proof for the majority of barrels of this first release ranged between 108 proof to 110.8 proof. The single highest proof barrel reached a strength of 113 proof."Color: Reddish CopperNose: Rich might be the easiest way to describe this release. The nose is full of butterscotch sweetness, vanilla and cocoa powder. Its nose is almost as rich and fragrant as the Michter's older releases, like their 10 Yr Old Bourbon (a personal favorite).

Palate: This release reminds me of honey cinnamon graham crackers with hints of apple poking through. It is a beautiful release that is full of flavor, and fulfills the promise of the nose. In many ways this reminds me of their older releases (like the 10 Year Old Rye and the 10 Year Old Bourbon) so for that alone it must be applauded. The texture is silky smooth for a good while before it gets spicy and the oak appears at the finish

Finish: Long, sweet and spicy. It's definitely a rye but still holds true to Michter's established house style

Drop us an email as we may have some BTAC and Pappy as well!
Meet Michter's master distiller of whiskies, Pamela Heilmann….
Ask Kentucky's first female master distiller since prohibition what she's doing in a man's world and she'll tell you she's never known any other. New-York born Pamela Heilmann sold farm equipment in the late-1970s before moving into the steel industry, a job that ultimately took her to Kentucky.
Glenmorangie Pride 1974 – 41 Year old
The oldest release to date at the Best Price in Canada
The oldest whisky released by Glenmorangie to date – Glenmorangie Pride 1974 is a 41 year old single malt from the esteemed Highland distillery, drawn from combination of bourbon casks and Oloroso Sherry casks. Another beautiful release from the Pride series, presented once again in a distinctive round decanter and inventive presentation box. Only 503 bottles were produced.

Nose: Wonderful, deep, rich, salty and spicy flavours. Salted caramel toffee, chocolate truffles. Turkish delight, rum and rains flavoured ice cream, and a hint of aged balsamic vinegar. 3 or 4 drops of water release myriad complex vapours, reminiscent of warm brioche, year floor, ginger snap biscuits and subtle, gentle blood orange, finally giving way to more hints of brioche, baked bread and cedar wood.

Palate: For a whisky of such age, the mouthfeel is soft, leading to surprisingly vibrant flavours of baked apples, oranges, honey and menthol. Lots of toffee, molasses, double cream and spicy clove and aniseed.

Finish: The aftertaste is lingering but gently soothing, with pecan nuts, leather, fudge and creamy caffè latte.
The LAST EDITION has ARRIVED
Arran Illicit Series 3 – The Exciseman
We still have small quantities of Series 1 and Series 2 available.
The third and final release in the series, The Exciseman, brings together whiskies matured in bourbon quarter casks and Madeira casks. (The latter being a nod to casks used by illicit distillers on Arran, who acquired them from Madeira smugglers.) Rather than a celebration of the feared exciseman, this Arran single malt "pays tribute to the exuberant character of those striving to outwit the Government's representatives"!
Q: What is more Canadian than a winter storm?
A: A scotch whisky matured in ice wine barrels!
Glenfiddich 21 YR Old Winter Storm
The 3rd Release in the Glenfiddich Experimental Series
Glenfiddich Winter Storm came out as the result of a trip to Canada in January 2016, during which Glenfiddich Malt Master Brian Kinsman toured the Peller Estate vineyards where grapes are picked at night when the temperature drops to -10˚C.

Nose: A bouquet of tropical fruit and candied sweets are perfectly balanced with underlying wine notesPalate: Soft sweet notes reminiscent of candied fruit and turkish delight develop into flavors of mouth-watering lychee. The fusion of sweet flavors is soon met with a rich drying sensation from the Icewine

Finish: Short and crisp
Another highly collectable release
Patron en Lalique – Serie 1
Patrón en Lalique: Serie 1 is a limited-edition crystal decanter handmade by Lalique's master artisans. The design of this exquisite bottle was inspired by Mexico's indigenous Weber Blue Agave plant, from which tequila is produced. The meticulous detail of the amber crystal bottle stopper is perfectly shaped to represent the heart of the agave, the piña.

Inside each breathtaking bottle of Patrón en Lalique: Serie 1 is an exceptional blend of the oldest and rarest Patrón tequilas, hand-selected from Patrón's barrel aging room at the Hacienda Patrón distillery in the hills of Jalisco, Mexico. The extra añejo tequila is aged for at least four years in a combination of new American oak and new and used French oak barrels to achieve the right balance of agave and oak notes. This special series is limited to 500 bottles worldwide.
Two New Offerings for our Rum Aficionados
Dictador Best of Rum 1979 
Very exciting Colombian rum from Dictador, released as part of their 'Best of' series. This one was distilled in 1979, matured in an American oak cask and bottled with an outturn of only 304 bottles.
Mateusalem 23 YR Old
Gran Reserva
This is Matusalem's premium expression of Solera aged rum, the 23 Gran Reserva. The company was once based in Cuba, but have since moved to the Dominican Republic. They Solera age the majority of their rum to ensure their characteristic flavour remains the same from bottle to bottle. Which is good, because it's rather tasty indeed.
Kosta Browne Pinot Noir –  Now Available !
Dan Kosta and Michael Browne originally pooled their tip money while working in the restaurant business to start their winery, with their first major release coming in 2000. Their real breakthrough came with the 2003 vintage, with all six of their Pinots earning outstanding or classic ratings. Their 2009 Sonoma Coast Pinot Noir was named Wine Spectator's Wine of the Year.  Here are their latest offerings:
2015 Sonoma Coast 
Every dark cherry you can imagine, dark fruits, coastal freshness and touches of citrus peel form an intense bouquet. Dark and opulent fruits. Structured and mouth filling. Cherry, black plum, slight savory notes with a smooth and lengthy finish.
2015 Russian River
Rainier and Bing cherry and raspberries with fragrant floral notes on the nose. This wine is elegantly textured with bright acidity and silky mouthfeel. Crunchy red fruits are forward on the palate with lasting focus and energy.
Bowmore 1964 Final Release 50 YR OLD
Bowmore Islay Single Malt Whisky has announced the U.S. release of the fifth and final edition of the Black Bowmore 1964 distillation: Black Bowmore 1964 50 Year Old.

The last cask rediscovered of Black Bowmore 1964 has spent 50 years maturing in Bowmore's No.1 Vaults, the world's oldest Scotch maturation warehouse, the company says. Only 159 bottles were produced and released globally.

Black Bowmore 1964 has flavors of tropical fruit and honeyed black truffle, the company says, complemented by Bowmore's peat smoke notes.

Black Bowmore 1964 is presented in a hand-blown bottle created by sculpting studio Glasstorm with cork tops made by Scottish Silver. Each bottle is filled and sealed by hand and encased in a handmade Scottish oak cabinet created by John Galvin of John Galvin Design
Courvosier L'Essence Dragon
For those that missed out the last time – we have sourced another bottle.
A special edition of Courvoisier's super-luxury L'Essence cognac, bottled in honor of Chinese New Year 2012, the year of the Dragon, with a beautiful dragon hand-engraved in gold on the bottle and box. Just 500 of these bottles were released.
Here is another one if you missed out – 17 Years ago.
Created in 2000 by Chais-Master Jean-Marc Olivier, this exceptional cognac, the most exclusive one ever sold by Courvoisier, comprises eaux-de-vies from Grande Champagne ranging in age from 80 years to over 200 years.

Every crystal carafe – made by Lalique – from this limited edition of 2000 is numbered.  A very rare find.  Listed by Gayot as one of the ten rarest and most exclusive cognacs in the world in 2012.
Glenmorangie Grand Vintage 1990
First Release of the Bond House No. 1 Collection – LIMITED QUANTITIES
1990 is the first release in Glenmorangie's Bond House No.1 Collection, which will be a series of single-vintage whiskies. This has been aged in a combination of sherry and bourbon casks and is creamy and elegant with notes of orange, vanilla and menthol.
This wine needs no Introduction – *Perfect Score*
from not 1, but from 4 influential critics.
100 points — Decanter
 A captivating bouquet of violets, lilac, black fruit, blood orange and meaty soil tones is striking for its extravagent range and amplitude; and on the palate, the wine is three-dimensional, sophisticatedly savoury, and massive but refined. Tod Mostero remarks that, having crafted the 2013 Dominus, he can die happy as a winemaker. Selection here was especially rigorous, as the team wanted to realise the vintage's unparalleled potential as fully as possible, so only 3,500 cases were produced. A special label commemorates the 30th anniversary of Dominus Estate. Drinking Window 2023 – 2065 (WK) 
 (5/2016)

100 points — James Suckling
 The aromas to this are multidimensional and fascinating with black truffles, bark, cloves, black currants and citrus – even ginseng. Full-bodied, yet reserved, even austere, with chewy and powerful tannins that remain polished and refined. The flavors are more umami and savory. Then there's forest fruits and red orange undertones. It lasts for minutes. A wine to age for a lifetime. It's an experience to taste this. A new classic showing its history and tradition as a source of the greatest wines ever from Napa. A wine to always enjoy. 
 (1/2016)
100 points — The Wine Advocate
 The 2013 Dominus is, to my way of thinking, one of the most profound wines
Christian Moueix has yet made in his rather brilliant winemaking history, both in France and in Napa Valley. This wine, with very low yields of only 3,500 cases and a final blend of 89% Cabernet Sauvignon, 7% Petit Verdot and 4% Cabernet Franc, offers up notes of cedar wood, forest floor, loamy soil and oodles of blackberry and blackcurrant fruit. Very opaque purple in color, super-pure and intense, this wine has low acidity, but ripe, noticeable tannins. This is a 30- to 40-year wine and a profound effort from this famous vineyard in Yountville. Drink it over the next 40+ years.
100 points — Wilfred Wong  Wine.com
The wine shows power, finesse, and the beauty of the Napa Valley—black fruits, dried herbs, expansive textures, and a demonstrative finish. Few Napa Valley Cabernet blends have been able to corral the wide array of potential nuances that this variety is capable of, but in this case they range from the entire spectrum of berries to savory earth tones without losing finesse or elegance. Mr. Moueix once told me, "Wilfred, I am just a gentleman farmer and a resident of the Napa Valley." Well, this man of the land has done well in our backyard.
 (Tasted: October 24, 2016, San Francisco, CA)
Catena Zapata Adrianna Vineyard Fortuna Terrae 2012
100 points – James Suckling
 We nicknamed it the La Tâche of Argentina! It has mind-blowing depth and balance that is both thought-provoking and pleasurable. It is ethereal at every level.  It's the wine's purity and energy that makes it so special.
 (5/2016)
Tasting notes:  Because of the freshness imparted by the deep soils and high altitude, the wines of Fortuna Terrae have optimal acidity and delicate flower aromas. It is best to enjoy this wine a few years or decades after harvest.
---
Luce Brunello 2010 – 100 Point Wine 
Beautiful Wooden 3 Pack Case – Sale $450/case – Regular $165/each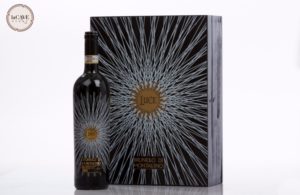 100 points James Suckling
 Very powerful aromas of blackberry, fresh mushroom, iron, spice and lightly grilled meat. Full body with layers of fruit and earth character. Decadent and intense. It's a phenomenal wine. Incredibly layered and muscular. Better than the legendary 2006? Built for aging.  (1/2015)
This aristocratic Brunello di Montalcino wine presents a wonderful and intense ruby red colour, together with some purple nuances. Its bouquet is elegant with some fruited scents of mature cherry, red fruit jam, blueberry, violet, black pepper, cinnamon and licorice. Dry and warm, with a great structure, this wine is very complex.  Perfect in combination with red meats, game and seasoned cheeses.
---
98 Points – Robert Parker
II Poggione Brunello 2010 Magnum
Highly rated and sought after vintage now available in a rare large format collector size.  Only $288#4 Wine Spectator Top 100 of 2015
Brunello is the prince of Montalcino wines, produced exclusively from 100% Sangiovese grapes picked by hand from vines at least 20 years old. After careful fermentation at controlled temperatures, Tenuta Il Poggione Brunello di Montalcino is matured for three years in French oak barrels. After being aged in wood, the wine is bottle aged for a time, an essential process in guaranteeing the pleasing quality and complex attributes that have made this wine world-famous.  Intense ruby color. The nose is complex with notes of cherry, leather, spices and underwood. Full in the body, characterized by tannins that are soft and integrated.
Critical Acclaim
Robert Parker 98 Points
The Wine Advocate
"The 2010 Brunello di Montalcino is a striking wine that shows uncompromising varietal pureness, albeit in a most concentrated and elaborate form. This is what great Sangiovese is all about. There's so much happening on the nose and the wine brings you to cherry, spice, licorice, cured meat, pressed rose and grilled meat in equal measure. No one element overpowers the next. The mouthfeel is also tight and bright with the kind of fruit intensity that promises long cellar aging. This Brunello is only at the beginning of a long road ahead. The longer the wine stays in the glass, the more it offers in terms of complexity and intensity. This is a true standout that can be enjoyed for up to 20 years ahead.Fabrizio Bindocci and his son Alessandro are the most accomplished father-son winemaking team I can think of today in Italy. Il Poggione is owned by Leopoldo and Livia Franceschi, but the phenomenal Bindocci duo are very much in the limelight. They excel in every aspect of winemaking, from vineyard management to wine marketing. Never have I encountered a Il Poggione Brunello as beautiful as the one released this year. This is one of the highest expression of Sangiovese you will ever taste."
---

A must try for any Rum Fan.
Appleton 25 YR Old – Exclusive, Limited Release.
This special blend commemorates Joy Spence's 20th anniversary as master blender. A combination of rums aged for between 25 and 35 years, this is rich and mouthfilling with notes of espresso, clove, cinnamon and Demerara sugar.
---
 The BOWMORE 50 Year Old
We've had some extraordinarily rare collectors' drams in our store over the years, but this one may be the pièce de résistance!
RARE, RARE, RARE.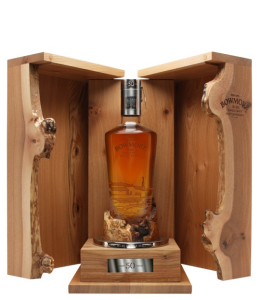 Distilled one very cold day in December 1961 and laid down in two ex-bourbon hogshead casks, the Bowmore 50 Years Old has spent half a century maturing in Bowmore's legendary No. 1 Vaults. Today, just 200 bottles of this truly exceptional single malt remain – 50 of which will be released each year between 2013 and 2016. (We have bottle # 84 of 200). Bowmore 1961 is a celebration of not just one mastercraft but many, starting with the time-honoured skills of a small distillery team that cold winter's day on Islay.
Nose: Sweet almond frangipane in coconut milk, the fruitiness of apricots and crystallised orange, together with hints of black truffles and tea tree oil.
Palate: Bursts of ripe fruit – figs, fleshy papaya, pomegranate and pineapple – intermingled with black truffles and gentle smoke.
Finish: Almond cake and caramelised pears interwoven with subtle peat oils.
---
The Macallan 50 YR Old in Lalique Series #1
A Flight of Wine and Spirits is excited to have acquired a bottle of The Macallan 50 YR Old in Lalique Series #1. This is the first release of the famed Six Pillar Lalique Series from Macallan . This first release launched in 2006 is now of one of the most rare bottles in the series to be found. Only 470 bottles were produced, but most of the released bottles were opened and drunk, leaving a very precious few unopened. We have bottle number 341.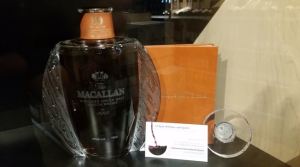 ---
A FLIGHT OF WINES AND SPIRITS BRINGS YOU….
THE BEST WHISKY IN THE WORLD WINNER, AGAIN!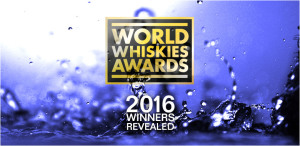 This is the 4th year in a row that we've brought our clients the World Whisky Awards BEST WHISKY Winner.  We are proud to remain the best source for your rare and award winning exclusive items.
2013 Winner Ardbeg Gallieo – Still Available.
2014 Winner Sullivan's Cove Port Cask. – Still Available
2015 Winner Kavalan EX – Vinho Cask – Still Available
AND NOW WE GIVE YOU: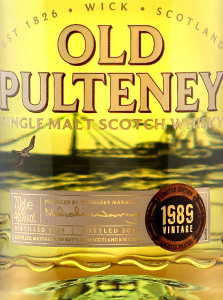 OLD PULTENEY VINTAGE 1989
2016 WINNER – WORLD'S BEST SINGLE MALT WHISKY
Honey, musky floral tone and sweetness are balanced well with a chalky oak finish and hints of iodine. Nutty oak, butter and lemon drops on the palate. Fantastic balance between the distillery and maturation characters. Its distinctive smoky character comes from maturation in hand-selected American oak ex-bourbon barrels, which previously held heavily peated malt.  Order now before it's gone!
---
– SPECIAL PAST-VINTAGE RELEASE- 
BRINGER PRIVATE RESERVE
We have managed to obtain two cases each of the 1998 and 1999 Private Reserve Cabernet Magnums from the Beringer Winery.  Great wines, ready to drink, and valued priced at $350 per bottle — and in a Party Size as well!
Beringer Private Reserve represents the pinnacle of the portfolio. Former Chief Winemakers Myron Nightingale and Ed Sbragia created the Private Reserve program in 1977 with the goal of crafting Napa's finest Cabernet Sauvignon. The Private Reserve Chardonnay was introduced with the 1978 vintage, and together these wines have earned three decades of extraordinary accolades, including two "Wine of the Year" awards.
---
Glenfarclas 60 Year Old
A unique opportunity to acquire one of the oldest bottles ever released by this iconic family owned distillery. Matured in a first fill sherry butt (1672) and bottled at 43.3% volume.
Only 360 bottles made and we have the ONLY Bottle in Canada at a very attractive price of $20,888. ( It retails for 14,500 Pounds in the UK – $29,000 CDN)
"My grandfather started laying down stocks for the future way back in the 50s, so it is thanks to his incredible foresight that we are able to bottle this today. I'm sure he would have been as impressed by it as I am. The finish is the longest I have ever experienced – 20 minutes later you will still be able to taste the subtle nuances of this incredible dram." — George Grant
---
1994 Fonseca Vintage Port
100 points – Wine Spectator & 1997 Wine of the Year Cellar Selection
Hold on to your hat. This is the best Fonseca since 1977, and it's probably even better than that classic vintage–more like the breathtaking 1948. Mind-blowing, with masses of color, aroma and fruit flavor. Smells like fermenting berries, boasting loads of crushed grape, violet and berry character. Big, full-bodied and very sweet, with tons of tannins and a sweet finish. Tannic and huge, it's a long-term, great Port.
---
1994 Taylor's Vintage Port
100 points — James Suckling
This is, to date, the greatest Vintage Port ever from here. It overwhelmed me years ago when I tasted it from barrel, but only now is it crossing gradually into its drinking window. The intensity is still mind-boggling here, with sweet-and-sour notes as well as mounds of clay. There are violets lurking somewhere too. A full-bodied, medium sweet and sublime Vintage Port, showing forest fruits and freshly picked blackberries on the palate in the form of a creamy, focused and tannic texture.
100 points — Wine Spectator
**Cellar Selection and Wine of the Year 1997** In a word, superb. It's full-bodied, moderately sweet and incredibly tannic, but there's amazing finesse and refinement to the texture, not to mention fabulous, concentrated aromas of raspberries, violets and other flowers. Perhaps the greatest Taylor ever, it's better than either the 1992 or the 1970, though it's very like the '70 in structure. Best after 2010.
---

Laphroaig 32
After the excellent Laphroaig 15 Year Old and some exclusives like the Laphroaig 21 Year Old and a travel retail 16 Year Old, there is now the highlight of the special bottlings that celebrate the 200th Anniversary of Laphroaig. It is matured in ex-Oloroso casks.
Only 5.880 bottles are available.
---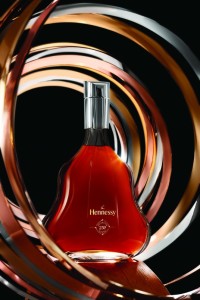 Hennessy Anniversary
250 Collector Blend Cognac
Hennessy Cognac reaches the grand age of 250 this year, and naturally they want to celebrate the occasion in style. To this end, the house is launching a special edition cognac entitled "The Hennessy 250 Collector Blend".
Created by notorious Cellar Master Yann Fillioux, the eaux-de-vie that make up the blend have been aging in 250 handmade, specially commissioned 250 litre Limousin oak barrels. Before the eaux-de-vie were placed in these, they had already been aged for at least a decade under 'optimum conditions'.
Fillioux says of his creation that, "the Maison celebrates 250 years of savoir-faire and excellence by creating a unique anniversary blend. To mark milestone celebrations, Hennessy has always carefully created a special Cognac to illustrate a sense of continuity".
So what can we expect from the Hennessy 250 Collector Blend Cognac? Well, according to Hennessy, it's said to offer 'aromatic tones varying from herbal and spicy to bitter orange, fresh nutmeg, liquorice, dried peppermint leaves and saffron'.
---
Bowmore 1989
23 Year Old PortCask Matured
Islay Single Malt Scotch Whisky
A 1989 vintage Bowmore which was aged entirely in port casks for 23 years and bottled in 2013. This was distilled in the year that Suntory first bought a stake in Morrison Bowmore distillers. This has notes of blood orange, spices and winter fruits.
---
Glendronach 1971
– 43 Year –
The early 1970s were noticeably peatier, and after many years in a brilliant Pedro Ximenez sherry puncheon, that's a recipe for some seriously divine whisky. Expect a huge, earthy, oily, phenolic and fruity dram filled with wood spice, dark chocolate, balsamico and elegant notes of natural tar. A beautiful bottling and one that you'll need to be quick to grab.
Glendronach 1971
– 40 Year –
The oldest whisky in Glendronach's 4th release of single cask whiskies, this was distilled in 1971 and matured for 40 years in a PX puncheon to produce a spicy, dark and fruity dram. This ultra-rare whisky won't last long on the self!
---
FOR 65 YEAR CELEBRATIONS
MACALLAN 1950-2002 | 52 Year Old | Fine & Rare Cask
A stunning 1950 52 year old Macallan bottled in 2002 as part of the Fine & Rare series. This is one of the oldest casks released in the series that was not a re-bottling. A stunning masterpiece of scented old hardwoods, dark fruits, elegant spice, menthol, tropical fruits, ancient peat and earthy complexity. One of the lesser know great Macallans and now very hard to find.
---
HAPPY ST. PATRICK'S DAY!
Here is this year's finest rare and hard to find item:
JOHNNIE WALKER GREEN LABEL 15 YR OLD
Yes, it's scotch (not Irish whiskey) but it's green! Johnnie Walker Green Label 15 YR production has been discontinued since 2012 and the last know cases available have been sold out since 2013. The aftermarket prices exploded and prices have been know to exceed $300 bottle to get this rare item. We have located in Asia the last remaining cases and have it for you at an incredible price. We have 60 cases. First come, first received.
---
SINE QUA NON DARK BLOSSOM

Critical Acclaim
98 POINTS — The Wine Advocate – "Looking at Manfred's Syrahs, the 2011 Syrah Dark Blossom is a blend of 84% Syrah, 8% Grenache, 4% Petite Sirah and 4% Roussanne that-s scheduled to be bottled later this year or early in 2014. Aging in 50% new French oak, it's an elegant, seamless Syrah that boasts complex, layered aromatics, full-bodied richness and clean integrated acidity that keeps everything fresh and lively. It's superb and will have two decades of longevity."
97 POINTS — Vinous / Antonio Galloni – "Black pepper, plums, mint, savory herbs and new leather all burst from the glass in the 2011 Syrah Dark Blossom. Vivid and beautifully alive in the glass, the 2011 Dark Blossom is one of the most varietally expressive wines I have ever tasted at Sine Qua Non. Deep, dark and totally sensual, the 2011 Dark Blossom is shaping up to be utterly magnificent. This is a dazzling showing from Manfred and Elaine Krankl. The 2011 is 84% Syrah, 8% Grenache, 4% Petite Sirah and 4% Roussanne, (including 17% whole clusters) mostly from Third Twin, Eleven Confessions and Cumulus, with just a dollop of fruit from White Hawk. The 2011 will spend about 23 months in French oak, 50% new.
---
Cù Bòcan 1989 Limited Edition
Nose
The initial smoke is light, like distant burning kindling and has a heathery character which quickly gives way for fresh fruits – pear accompanied by citric lime zest and sweet pineapple. After time in the glass it becomes much sweeter with honey, vanilla, coconut and custard. Herbaceous notes of basil and rocket.
Mouth
The smoke and the floral heather notes are more prominent on the palate. Sweet abundance of fresh fruits; orange and grapefruit followed by blackberry and blueberry. Some ginger and clove spice is also hidden in the background.
Finish
Very smooth with a long lasting earthy, yet sweet smoke.
---
Two new additions to the Macallan M Series
We have the flagship Macallan M in stock and we are happy to add the Macallan No 6 (matured using only first fill Spanish sherry seasoned oak casks) and the Macallan Reflexion (matured in selected hogshead casks) to the family. Macallan No 6 has arrived and Reflexon will follow in a few weeks.
---
HIGHLAND PARK 50 YEAR OLD
Distilled in the Orkney Islands, Highland Park is the most northerly scotch in the world, which many believe lend the spirit its unique, understated flavor. Highland Park 50 Year Old scotch whisky comes presented in a sterling silver-encased hand made bottle, the precious metal woven around the dark caramel precious goodness inside like a web. And that unique bottle itself is packaged in a beautifully hand-carved oak box, featuring a sterling silver porthole from which one can catch a quick peek at the coveted opulent bottle contained there within. Only 275 such bottles of this extremely exclusive expression will be made, all selected from 5 oak casks distilled in 1960.
---
ARRAN DEVIL'S PUNCH BOWL EDITION III – FIENDISH FREIND
The long-awaited third and final chapter of Arran's incredibly popular Devil's Punchbowl series. Master distiller, James MacTaggart brings the curtain down on the trilogy of cult bottlings in dramatic style! Along with the vatting of 8 Sherry Butts and 5 Bourbon Barrels, Chapter 3 includes Arran single malt matured in 8 French Oak Barriques adding a rich layer of spice to this Fiendish Finale.
The last edition in the Arran Devil's Series arrives in November. Pre-order Yours. Limited Quantities.
---
BOWMORE DEVIL'S CASK II
The second edition of the Devil's Punchbowl Series to be released in November. Once again, quantities are limited. Pre-oders yours today.
Read more at: http://www.bowmore.com/news/devils-cask-ii/
---
L'ADVENTURE WINES
Stephan Asseo, owner and winemaker at L'Aventure Winery, began making wine in 1982, following his education at L'Ecole Oenologique de Macon, Burgundy, France. Over the next 15 years, Stephan developed into an artisan winemaker of fastidious craftsmanship, and gained a reputation as a maverick vigneron. In 1996 Stephan "fell in love" with the unique terroir of west side Paso Robles and has been crafting wines there ever since.
We are lucky enough to have obtained three of these cult favourites from the very few cases (only six each) available in the province.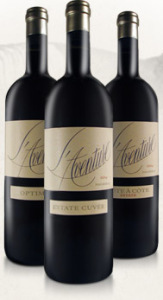 Estate Cuvee 2011
98 Points Robert Parker
"A notch up on the richness scale, yet still impeccably balanced and light on the palate, the 2011 Estate Cuvee is 48% Syrah, 28% Cabernet Sauvignon and 24% Petit Verdot. Deep, rich and layered, with thrilling cassis, blackberry, lead pencil, spice, spring flowers and smoke, it flows onto the palate with awesome purity, a straight focused profile and sweet tannin that emerge through the mid-palate and finish. This is not a blowsy, overdone effort, and is seamless and incredibly drinkable. It needs 2-3 years of bottle age and will have 15-20 years of longevity. Drink 2016-2031."
Cote a Cote 2011
96 Points Robert Parker
"A blend of 40% Syrah, 38% Mourvedre and 22% Grenache aged in half new and half one-year-old barrels, the 2011 Cote a Cote is stunning. Full-bodied and decadent, yet oh so light on its feet and even elegant, it offers classic Paso fruit, smoked meat, chocolate and licorice as well as a seamless feel, sweet tannin and a blockbuster finish. It will have 10-12 years of ultimate longevity. Drink now-2023."
Optimus 2011
94 Points Robert Parker
"Leading off the 2011s reds, the 2011 Optimus is a rocking value that gives more than a glimpse into the style and quality of this estate. A blend of 50% Syrah, 33% Cabernet Sauvignon and 17% Petit Verdot and spending 14 months in 70% new French oak, it delivers fantastic black and blue fruits, tobacco, violets and cedar aromas and flavors to go with a full-bodied, supple and beautifully polished mouthfeel that stays fresh and lively. Gorgeous all around, it will drink nicely through 2021, if not longer. Drink now-2021."
---
Louis X111 rare cask 42.6
ONLY 738 BOTTLES MADE —AND WE HAVE COLLECTOR BOTTLE #2 — THE ONLY BOTTLE AVAILABLE IN CANADA.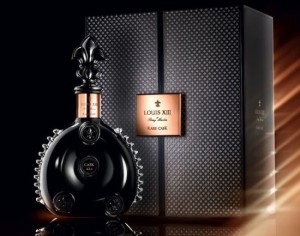 When it comes to the 'connoisseur category' of cognacs, Remy Martin Louis XIII occupies a very special place in the hearts of collectors, who swear by the rare beverage's unique qualities.
The Rare Cask 42.6, named after the 42.6% alcohol content of the beverage, is encased in a Baccarat crystal decanter complete a 24K rose gold ring at the neck,and fitted with a black crystal stopper.
The cellar master has taken great care to ensure that the blend is perfectly matched in all of the decanters to maintain quality standards and retain the original flavors. According to tasters, the cognac is known to have notes of plums and dates, with tingling flavors of gingerbread, prune stone and ginger, ending with a touch of tobacco leaf flavor.
Read more at: http://www.rare-cask.com/en
---
Louis X111 Jeroboam – (3L size)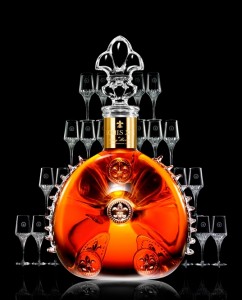 ONLY 100 BOTTLES MADE AND ONLY ONE IS AVAILABLE FOR SALE IN CANADA — at A Flight of Wine and Spirits.
Louis XIII Le Jeroboam was born on a scale as great as the reputation of Louis XIII since its creation in 1874. A masterpiece of the Louis XIII collection, Le Jeroboam is released in a very limited quantity each year, reserved for a few privileged aficionados.
A dense celebration of jasmine mingles with passion fruit, ginger and nutmeg; flavors of everlasting flowers and iris play with fig and prune, which in turn evolve to sandalwood and honey; the sheer complexity of a truly remarkable composition will persist more than an hour on the palate.
Read more at: http://www.louisxiii-cognac.com/#collections–le-jeroboam
---
Richard Hennesy
SAVE OVER $1000 VESUS THE ONTARIO RETAIL PRICE!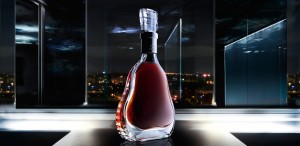 This cognac is the embodiment of 250 years of the history, knowledge and expertise of the Hennessy Maison, with a unique blend of exceptional and rare eux-de-vie aged from 40 years to nearly 200 years old. Each carafe is numbered and made of pure hand-blown crystal.
Its beautiful amber colour, deep and warm, foretells its undeniable strength. Its aroma fills the nose with delicate nuances of flowers, mixed spices, nutmeg and blanched fennel.
The power and depth of the aroma is echoed in the mouth, where the spices, notably pepper, play a key supporting role. Then the structure takes shape: leather notes gather, alongside nuts and candied fruits.
Read more at: http://www.hennessy.com/en-ca/collection/7937-richard-hennessy
---
Lagavulin – 37 Yr Old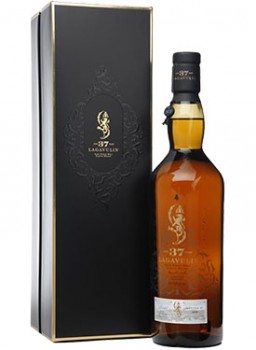 THE OLDEST OFFICIAL BOTTLING OF LAGAVULIN EVER RELEASED!
This rare, natural cask strength gem of limited release was distilled back in 1976 before being matured in refill American Oak and European Oak casks. A mucky whisky with ash and smoke that couldn't be tamed even after 37 years! Tremendous stuff, only 1,868 highly coveted bottles have been released.
"Lagavulin is probably the most sought-after single malt whisky in production today – universally acknowledged as one of the unchallenged grands crus of Scotch whisky," said Georgie Crawford, distillery manager at Lagavulin. "For many years we have been unable to supply sufficient mature spirit to meet worldwide demand. So bottlings of old Lagavulin are exceptionally rare."
---
Dalmore Ceti 30 Yr Old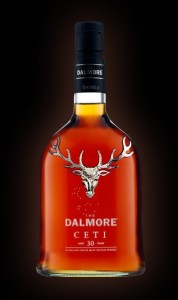 NO LONGER MADE – RESTRICTED TO 1000 BOTTLES FOR THE WORLD MARKET.
This double-matured whisky is named for the Kappa1 Ceti star in the Cetus constellation. Kappa1 Ceti is approximately 30 light years from earth (hence cribbing the name for this 30 year old malt), and is thought to be a candidate that may host terrestial planets.
The scotch spent its first twenty-three years in ex-bourbon barrels before being re-racked into Oloroso sherry butts for an additional seven. You'll find chocolate, cinnamon, cherry and some orange and grapefruit zest on the nose. And the palate gives off a lot of spice, dried fruits pepper and some delicious oak.
Read more at: http://www.thedalmore.com/the-distillery/our-collection/ceti.aspx
---
Bowmore 1971 – 34 yr old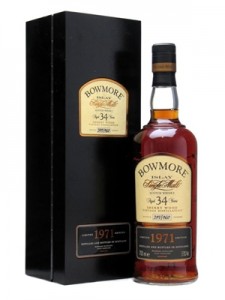 NO LONGER MADE – JUST 960 BOTTLES HAVE BEEN RELEASED.
Matured in sherry casks for 34 years, the scotch has a deep, rich, caramel colour. A tasting begins with muted Sherry notes on the nose, with cinnamon and fruits emerging with fresh seaweed aromas. Black treacle, old leather upholstery and tobacco on the palate. Notably drying in the finish with great legs.
Bowmore fun facts:
Founded 1779 by John Simpson
Bowmore is one of the few distilleries still producing its own floormalted barley. The stillhouse holds 4 stills.
The hot water from the distillation process is used to heat a swimmingpool in one of the old warehousebuildings.
Bowmore's distillery mouser, Smoky, was one of the most famous mousers: Amongst the seven most beautiful cats in GB, appearing in the "Literary Cat Calender 2000", and subject of a poem written by Robin Laing!
---
Appleton 50 Yr old Rum
NO LONGER MADE — THE OLDEST RUM AVAILABLE FOR SALE IN THE WORLD — ONLY 800 BOTTLES PRODUCED!

A dense, dark amber colour with solid honey and molasses aromas combine with banana and soft spices on the nose and liquorice and maple, vanilla and cinnamon to make this an extremely sought-after rum.
The bottle is a crystal decanter, produced by Glencarin Crystal of the the UK and designed after the curvaceous shape of other Appleton vessels. The brass and cork stopper is finished in gold, and gold screen printing on the bottle reflects a host of national symbols of Jamica
The rum is presented in a black lacquered gift box with gold-finished brass hinges. It contains a commemorative booklet that outlines Jamaica's march to Independence ant eh journey of the 50-year-old rum.
---
Ardbeg Double Barrel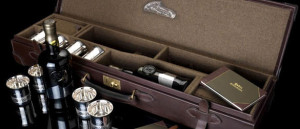 WE HAVE THE ONLY SET FOR SALE IN CANADA!
Containing two bottles each from a different single barrel of 1974 Ardbeg. Each of these casks has developed it's own distinctive character, bottled separately for the greatest pleasure of the most discerning Whisky enthusiast. Exquisitely presented in a handmade bespoke leather gun case, accompanied by sterling silver (hallmarked) drinking cups in a unique partnership with Scotland's top silversmiths.
Double Barrel is a beautiful presentation of Ardbeg, the ultimate Islay Malt. Only 250 sets have been made.Hand blown embossed bottles sealed with the individual cask number. Hand stitched bridle leather made in the UK by the same craftsmen who make gun cases for the world's best gunsmiths (Purdey, Beretta and Boss) Hand stitched bridle leather gun case. Eight solid silver drinking cups created by Scotland's top silversmiths Hamilton & Inches, all hallmarked. Each cup is engraved with Ardbeg's bespoke zoomorphic design. Leather stitched sampling register. Leather stitched book The story of Double Barrel, and bespoke Omas/LVMH pen.Booker`s 25th Anniversary Bourbon
---
Booker's 25 Anniversary Bourbon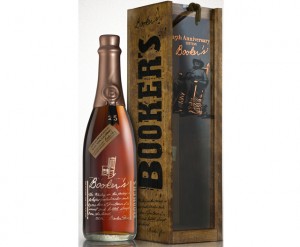 Already one of the best readily available bourbon's on the market, there isn't much that Booker's can do to improve on a high quality product. But it appears they have done just that with Booker's 25th Anniversary. This limited edition release ranges between 9-11 years old with an unfiltered proof strength ranging between 121-130, depending on the bottle you wind up with. Available in early March, the juice pays homage to its namesake, 6th Generation Beam Master Distiller, Booker Noe and is taken from the center-cut of Booker's favorite rack house.
---
The Macallan Collection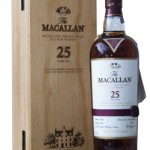 25 YEAR OLD SHERRY OAK
RECIEVED A PERFECT 100 OUT OF 100 FROM THE BEVERAGE TESTING INSTITUE OF CHICAGO.
Superlative Speysider from Macallan, this astonishing 25 year old is one of the most revered whiskies in the world. The sherry on the nose is refined and well balanced with hints of honey and caramel while the palate provides a mouthful of apricots, prunes and hits with hints of cinnamon.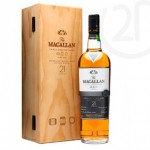 21 YEAR OLD FINE OAK
Macallan 21 Year Old Fine Oak (with gift box) is matured in mixture of sherry and bourbon casks. It's light amber in colour. On the nose is an intense rich aroma, with hints of vanilla and passion fruit. The palate is soft, rich and spicy with hints of oranges and peat, whilst the finish has lingering hints of wood smoke.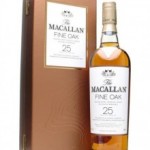 25 YEAR OLD FINE OAK
A classic styled half sweet, half dry smooth rich scotch. Stunning opening with great display of fresh fruit, red berries, clean sherry, toasty nuts and fine oak. Chocolate and oranges dominate with nicely balanced winter spices.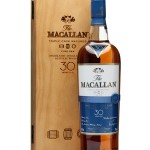 30 YR OLD FINE OAK
Thirty year old Macallan is a rare and rarefied whisky. The time spent maturing in carefully selected European and American oak casks which have previously held Sherry or Bourbon creates a rich, intense liquid, with a deep colour achieved wholly naturally through the interaction between spirit and wood.

MACALLAN M
An ongoing yearly limited release, with 1750 bottles of this year's available, Macallan M first appeared in May 2013. It's a classic Macallan in style — thick and syrupy. It is reputedly to have been made in 1940 although no such date is forthcoming from Macallan themselves. Created from seven selected Spanish
Sherry casks M delivers a beuatifully balanced and highly satisfying single malt. This rare whisky is presented in a handmade decanter, individually numbered, designed by Fabian Baron and created by Lalique, Masters of Crystal.
---
SAXUM BOOKER VINEYARD 2011
67% Syrah, 33% Mourvèdre! ALC: 15.4%
Cases 750 ml: 420
Cases 1.5 L: 80
Vineyard: Booker Vineyard! Released: January 2014
D!rink: now – 2026
NOTES FROM THE VINTNER:
The 2011 growing season was an extremely cool year for us. Not a single day was over 100o the whole season, which we have never experienced before. Normally a cool season might be a disaster for the late ripening Rhone varieties we grow, but, and this is why I am so blessed to be a grape grower on the Central Coast of California, the weather was mild and without rain that Fall. When the end of October rolled around in 2011 and most of our fruit was still on the vine, I was more than a little worried to say the least! It is not uncommon to get some rain in late October, and since we hadn't even started to pick, I had reason to be fearful. Thankfully the mild weather held perfectly and we were able to harvest fully mature fruit throughout November. Yes, November! Most of our fruit came in between Halloween and Thanksgiving, very crazy. So what does this mean for the wine that resulted from the extremely cool, late season? Well, it is a little lighter in color, but still quite dark, and a little lower in alcohol, but still comparatively weighty. The aromatics are what I find magical on this set of wines, the cool temperatures kept them amazingly fresh and ethereal. Definitely on the spice side as opposed to the fruit aspect that we normally see more of in a warmer year. In the cellar I tried to respect this character of the 2011 vintage. We used a little more whole cluster fermentation to soften the tannins and increase the spiciness and we cut down on the amount of new oak we would normally use to let the spice shine through even more. We also increased the amount of concrete aging vessels we use to really bring it all home with an exclamation point! I really like them, and I think they will be fascinating wines to follow over the next few years.
REVIEW:
Jeb Dunnuck, Wine Advocate #208, Aug 2013
Rating: 97-99
Drink: 2016-2026
Classic Booker with its serious levels of dark fruit, chocolate, earth and mineral, the 2011 Syrah Booker Vineyard (67% Syrah, 33% Mourvedre) builds incrementally on the palate and delivers full-bodied richness and depth without ever seeming heavy or cumbersome. Aged in 300- and 350-liter hogsheads, this seamless, focused and layered barrel sample is brilliant and could come from nowhere else. It should have 15+ years of
ongevity. Drink 2016-2026.
---
SAXUM BROKEN STONES 2009
60% Syrah, 20% Mourvèdre, 12% Petite Sirah, 8% Grenache! ALC: 15.6%
Cases 750 ml: 740
Released: August 2011
D!rink: now – 2025
NOTES FROM THE VINTNER:
Overall, 2009 was a very cool year. We had such a beautiful, dry Fall we were still able to get everything, even the very late ripening Mourvedre, fully ripe. Due to the long, cool season there is a beautiful freshness and brightness to the wines. They aren't as dense as the previous two vintages, but they have this beautiful purity that I find enthralling. I think they will have a long bottle life, not due to heavy tannins needing time to resolve, but because they are so well balanced they will keep evolving and i!mproving in bottle.!
Yes, that's right, there is a decent dose of Petite Sirah in the latest 'Stones! It came from the Paderewski Vineyard (along with some Syrah and Mourvedre) and added a new dimension to the wine. The PS adds some sinister elements, along with a slight herbal edge to the blend. I really enjoy what this variety brings to the table. The blend is fairly typical for a Broken Stones, with big juicy black fruit being front and center, along with plenty of polish and that great stony minerality that our rocky soils bring forth. Please lay this wine down for 6 months o!r a year. It will continue to improve for many years.!
REVIEWS:
Antonio Galloni, Wine Advocate #196, Aug 2011
Rating: 96
Drink: 2014-2021
The 2009 Broken Stones is sourced from all of the estate's vineyards, which in this vintage includes Padereweski fruit for the first time, although most of the fruit was sourced from James Berry. Today it comes across as rather tightly wound and implosive, although with air the wine's potential becomes more evident. Dark cherries, licorice and smoke wrap around the intense finish. Floral notes add the final layers of complexity and nuance. This is another fabulous effort. In 2009 the blend is 60% Syrah, 20% Mourvèdre, 12% Petite Sirah and 8% G!renache. Anticipated maturity: 2014-2021.
---
2011 Sine Qua Non "Dark Blossom"
96-98 points — Robert Parker's Wine Advocate
Looking at Manfred's Syrahs, the 2011 Syrah Dark Blossom is a blend of 84% Syrah, 8% Grenache, 4% Petite Sirah and 4% Roussanne that-s scheduled to be bottled later this year or early in 2014. Aging in 50% new French oak, it's an elegant, seamless Syrah that boasts complex, layered aromatics, full-bodied richness and clean integrated acidity that keeps everything fresh and lively. It's superb and will have two decades of longevity. Drink 2016-2031. (JD) (8/ 2013)
96 points — Antonio Galloni
The 2011 Syrah Dark Blossom is dark, mysterious and wonderfully inviting. Black fruit, savory herbs, leather and spice meld together in a deep, dense wine that is constantly changing in the glass. Savory overtones add intrigue. The firm, muscular 2011 tannins are going to need time to soften. Readers lucky enough to find the 2011 can look forward to years of thrilling drinking, (7/ 2014)
94-95 points — Stephen Tanzer's International Wine Cellar
Opaque purple. Deep, lush and pungent on the nose, with powerful scents of cassis, boysenberry, singed plum and violet. Then smooth and sweet on the palate, offering intense black and blue fruit flavors and a hint of vanilla, with lively acidity adding lift and focus. Finishes lush, concentrated and extremely long, with lingering flavors of boysenberry and blackberry liqueur. There's 50% new French oak here but it's well-hidden underneath the wine's powerful fruit. (11/ 2013)
---
2010 Sine Qua Non "Five Shooter"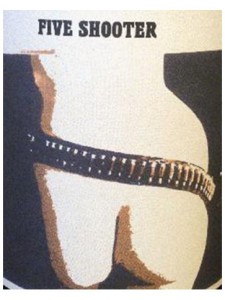 98 points — Robert Parker's Wine Advocate
A similar blend (75% Grenache, 16% Syrah, 2.5 % Mourvedre, 4.5% Roussanne and 2% Viognier) and also a brilliant bottle of wine, the 2010 Grenache Five Shooter spent 20 months in 75% used barrels, with the balance in concrete and new French oak. Seamless and elegant, with the house richness and texture, it gives up thrilling, floral-tinged aromas and flavors of red berry fruit, flower oil, spice, white pepper and licorice to go with a full-bodied, layered mouthfeel that keeps you coming back to the glass. While approachable now, it will have upwards of two decades of longevity. Drink 2015-2030. (8/ 2013)
95 points — Stephen Tanzer's International Wine Cellar
(includes 16% syrah, 4.5% roussanne, 2.5% mourvedre and 2% viognier; 15.4% alcohol): Bright purple. Heady aromas of black raspberry, bitter cherry, dark chocolate, violet, olive, espresso, bacon fat and cola; smells like there's a lot more syrah in here. Sweet, dense and lush, with deeply pitched black and blue fruit and bitter chocolate flavors supported by a firm spine of acidity. Finishes very long and ripe, with fine-grained tannins and mounting mineral and spice notes. (11/ 2012)
---
The 2008 Sine Qua Non "B-20"
The 2008 Syrah B-20 is a cool, inward wine graced with layers of beautifully delineated, chiseled fruit. Fresh, rich and vibrant, with a medley of cranberry, spice, pepper, wild berry, blueberry and mineral notes. Full-bodied and supple in texture, ending with game meat and dried berry flavors supported by firm, spicy tannins. Floral notes add lift as the finish turns explosive with a burst of dark fruit, tar, licorice and crushed rocks. — 95 POINTS, Robert Parker
This is one of the more understated wines readers are likely to come across from Sine Qua Non. It is gorgeous when given the time to open up. The B-20 is predominantly Syrah, with 6% Grenache and 2% Viognier. About half of the Grenache was fermented with whole clusters and the wine was aged in French oak (60% new) for 26 months. The vineyard sources are 52% Eleven Confessions, 18% Cumulus, 18% Bien Nacido and 12% White Hawk. Anticipated maturity: 2013-2023.
---
2009 Sine Qua Non "The Thrill of Stamp Collecting"
95 points — Robert Parker's Wine Advocate
The 2009 Syrah The Thrill Of impresses for its poise and underlying energy. Dark fruit, spices, licorice and violets sit on a core of firm tannin as this powerful wine opens up in the glass. Today, The Thrill OfYcomes across as very, very young. The intensity of the fruit and the oak are dominant at present. In another few years the wine should be spectacular. The Thrill Of… is 90% Syrah, 6% Grenache and 4% Viognier, all destemmed and mostly from estate owned vineyards. Anticipated maturity: 2014-2024. (8/ 2012)
95 points — Stephen Tanzer's International Wine Cellar
(includes 6% grenache and 4% viognier; 15.5% alcohol): Inky purple. A wild, heady bouquet evokes candied black and blue fruits, smoky Indian spices and cola. Lush, palate-staining dark fruit flavors show a suave blend of richness and vivacity, picking up floral pastille and licorice nuances with air. Shows superb energy on the finish, which features chewy tannins and a sexy violet pastille quality. (11/ 2012)