News
REMEMBERING THE AGE OF THE EXCISEMEN
In the 18th, 19th and early-20th centuries, excise officers loomed large over the Scotch whisky industry. Charged with ensuring government taxation was adhered to – and illicit distilleries were silenced – they were subject to intimidation, bribes and even the occasional kidnapping. Gavin D Smith tells the story of the age of the excisemen.
The Science of Spirits News
Chemists confirm that whiskey really does taste better with a splash of water
Your bartender was right, according to a study released today in the journal Scientific Reports. When it comes to whiskey, a touch of dilution improves the solution. Diluting your whiskey with water makes it more flavorful, especially if it's Scotch.
---
INTERNATIONAL WHISKY NEWS:
What happens to whisky if Britain leaves the EU?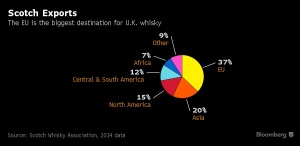 ---
THE END OF AGE-STATEMENT WHISKY?
Why you should be building your collection now.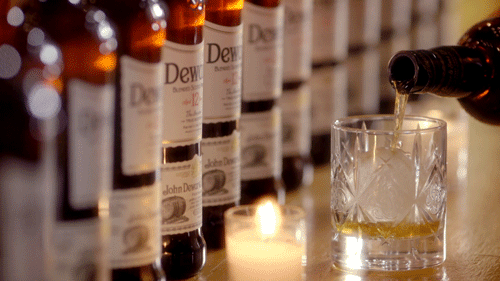 Out with the old …
Long-aged whisky stocks are declining. Here are some that are no longer available in Canada, some that could or will disappear at some point soon, or may be endangered full stop. Grab them when and if you can.
Last Call for Age-Statement Whiskies >
---
Drink Wine to Protect Your Brain:
Moderate Consumption May Fight Dementia and Alzheimer's
Want to keep your mind sharp? We've heard time and again about the benefits of reading, playing crossword puzzles and engaging in social activities, but new research from Chicago's Rush University Medical Center finds that certain dietary guidelines, including a daily glass of wine, may preserve cognitive abilities and fight dementia and Alzheimer's disease.
---
HOW TO CHOOSE WINE FROM A WINE LIST:
Always stumped when you have to order wine in a restaurant? Let us help you out with this short video.
---
Science Vindicates Wine Snobs
THE GLASS YOU DRINK FROM AFFECTS WINE'S FLAVOR
---
IRISH WHISKEY COCKTAILS!
Forget green beer: Try an Irish whisky cocktail this St. Patrick's Day.
New York City bartenders mix up drinks for the holiday and give recipes for you to create them at home.
---
Everything you wanted to know about Valentine's day but were afraid to ask…. read more here:
http://www.history.com/topics/valentines-day
No time to shop for a Valentine's Day card? No problem. Send one of these free cards to your sweetie today.
http://www.makeuseof.com/tag/10-websites-send-free-electronic-valentine-car…
---
Wine Spectator announces the Top 100 WINES FOR 2014
Each year since 1988, Wine Spectator has released its Top 100 list, where their editors select the most exciting wines from the thousands they reviewed during the course of the year. Congratulations to Dow Vintage 2011 Port – Wine of the Year!
WHAT WE'VE GOT ON THE LIST
(Quantities for all are limited, contact us for availability.)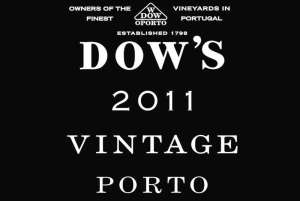 Dow Vintage 2011 Port – Number 1
We are currently out of stock of the Dow Vintage 2011 – NUMBER 1, but expect a new shipment in late December. Please contact us to place your order
Mollydooker Carnival of Love 2012 – Number 2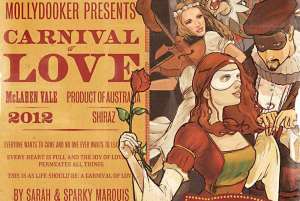 Clos du Pape Chateauneuf du Pape 2012 – Number 7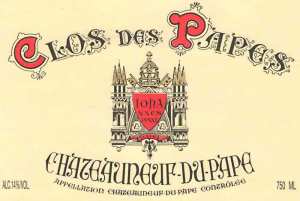 Don Melchor Cabernet Sauvignon 2010 – Number 9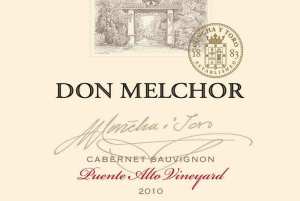 IF YOU JUST CAN'T WAIT FOR #1….
We do have the Dow Vintage 2007 in stock and it scored a perfect 100 POINTS, which is higher than the Wine of The Year!! Please contact us for quantities remaining.
READ MORE ABOUT THE 2007 VINTAGE HERE
---
Bacteria in Wine Boosts Health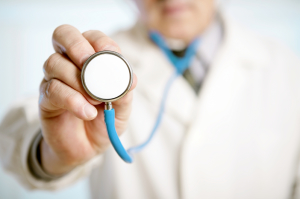 Good news for wine lovers. Healthy probiotics bacteria have been discovered in wine that may be beneficial for people's health, new research finds.
Researchers in Spain isolated 11 strains of bacteria from wine, including Lactobacillus, also found in yogurt, as well as Oenococcus and Pediococcus bacteria, which are associated with the wine-making process, the LiveScience Website reports.
Read more at: http://www.newsmaxhealth.com/Health-News/wine-bacteria-probiotic/2014/09/25/id/596925/
---
Gold or Wine?  What's the Best Investment?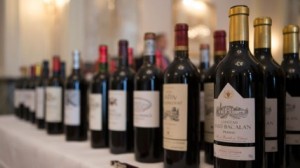 An analysis of investing in French wine by researchers from the Montpellier Business School has found that gold is a more profitable investment than wine in general, unless your portfolios contains top Bordeaux estates.
The 30-page study, published by the American Association of Wine Economists, compared investment performance from January 2007 to December 2013 of various wine investment indexes with stock and bond indexes and gold, inclduing the WineDex100 and Liv-Ex 100.
Read more at http://www.decanter.com/news/wine-news/587373/investment-portfolios-need-top-claret-to-out-perform-gold-says-study#A6q5FPHg7g1uCoTM.99
---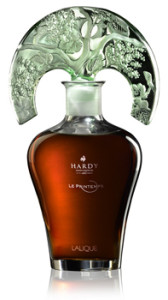 The TOP TEN Cognacs in the World
A favorite spirit of business executives, hip hop moguls and aristocrats around the world, Cognac is deeply rooted to the French soil from which it comes. Distilled from the thin, acidic white wines of the Cognac region and aged to maturity in French oak barrels, this special brandy is a strictly controlled appellation — and rightly so. The myriad rules and regulations that surround Cognac production help to maintain the quality — and exclusivity — that make the spirit a coveted commodity. On GAYOT's list of the Top 10 Cognacs, you'll find some of the rarest and most luxurious liquors in the world, boasting centuries-old vintages, carefully crafted blends and hand-cut crystal decanters. READ MORE HERE: http://www.gayot.com/spirits/top10cognacs/main.html